Celebrating Thanksgiving at Your Home During The Pandemic
Thanksgiving isn't cancelled, but like the rest of 2020 so far, it's going to look a bit different this year. If you're hosting the holiday this year, you may be wondering how you'll celebrate with loved ones, without putting yourself and others at risk. We've put together some tips on how to get your home ready to host a socially distanced Thanksgiving.
Be a Good Host
First things first. Don't assume that because you are family or close loved one that everyone is at the same comfort level. Ask if there is anything special your guest would want/need to ensure a good time. This may require having some additional PPE items, making sure guests are greeting each other properly, or moving furniture to have some extra distance as you socialize. Doing these things ahead of time really alleviates any "awkward moments".
Cleaning & Maintenance
'Tis the season for Fall maintenance on your home. You'll want to prepare your home for the harsh winter weather and holiday guests and our Fall maintenance checklist can guide you. Do a deep clean inside your home and get the hard to reach spaces like ceiling fans, vents, behind the fridge and appliances, blinds, etc.
Make The Best First Impression
Your home's entryway is the first place guests visit upon entering your home. A storage bench or mudroom area is great for guests to remove coats and shoes. You can also set up a sanitation station with a basket of masks, sanitizer, etc.
Take it Outside
The CDC assesses a small outdoor dinner as a lower risk Thanksgiving activity. We've had a mild Fall thus far and the beautiful fall leaves will provide a beautifully festive backdrop for your celebration. If we have acceptable weather, going outside to celebrate is a great way to allow more guests, follow this guideline, and still have a great time!
Don't Forget To Decorate!
Check out some of these ideas we found that will create a great impression on your guests!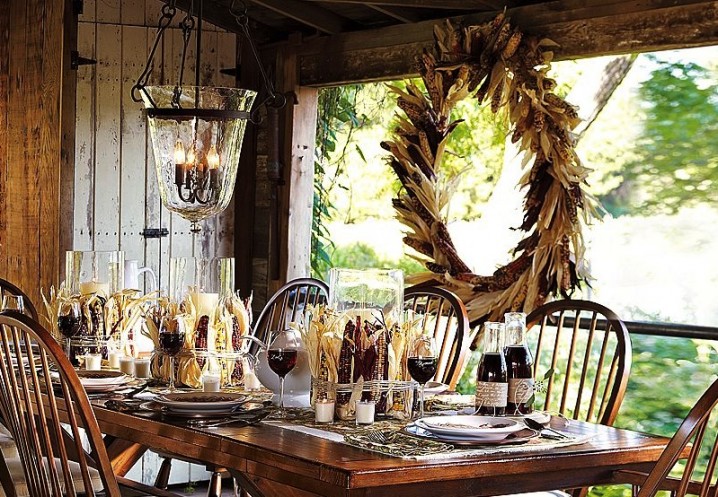 This great idea from Prettydesigns.com suggests having your Thanksgiving meal on the porch.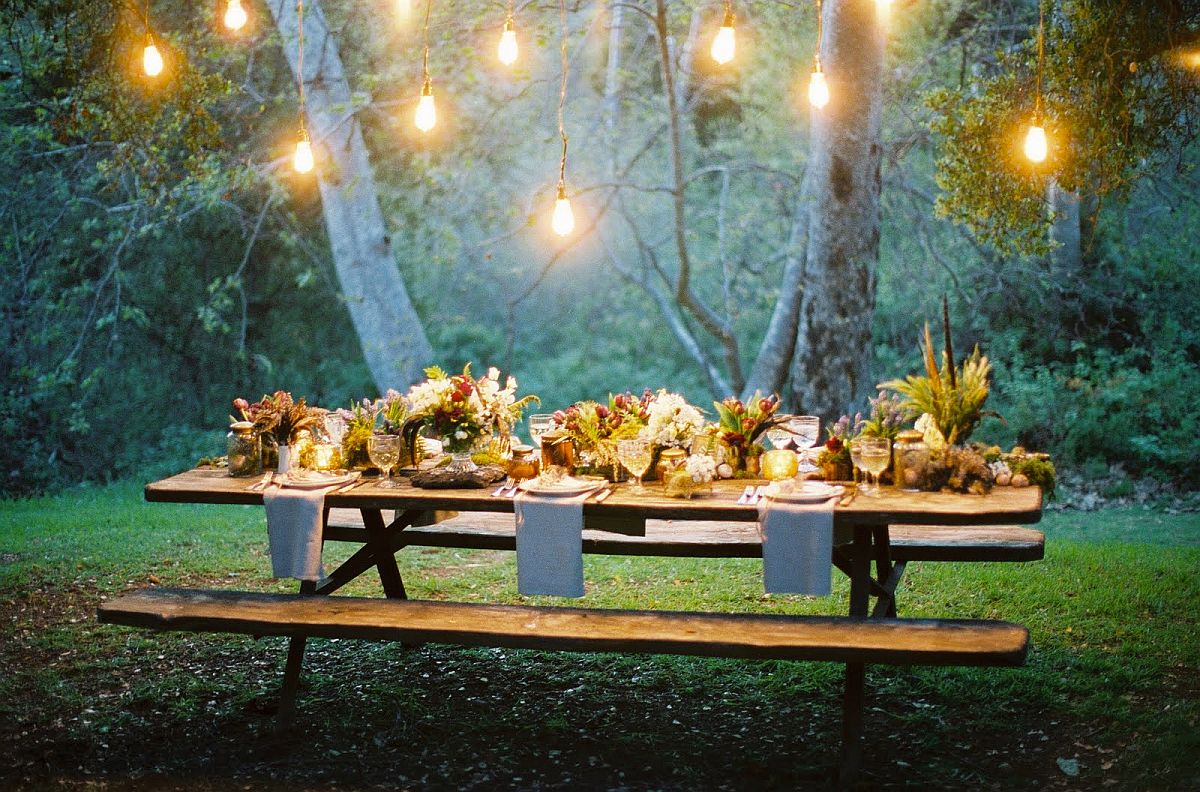 Make it a picnic! The Decoist has some great outdoor dining décor ideas like sprucing up this picnic table.
Martha Stewart suggests this simple and rustic table setting using craft paper that is easy and quick to clean up. Bonus points for assigned seating which is personal and avoids the risk of contaminating place settings.
Safely Give Thanks
You want to avoid, as best as possible, sharing food, drinks, or utensils among guests. It is recommended that you use single-use utensils and dishware. Utensils dishes and drinkware aren't the only surfaces to be concerned about: Replace cloth napkins with disposable napkins, hand towels with disposable towels. As the host, ensure your guests are washing their hands and/or using hand sanitizer. Make sure to wipe down doorknobs, railings, and other high traffic surfaces.
Other Considerations
You need to use your best judgement when deciding if it's best to host Thanksgiving this year. According to the CDC, here are the main points to factor the potential risks.
Community levels of COVID-19
Exposure during travel
Location of the gathering
Duration of the gathering
Number and crowding of people at the gathering
Behaviors of attendees prior to the gathering
Behaviors of attendees during the gathering
Prepping for the holidays is stressful enough without a worldwide Pandemic to worry about. But with proper planning, you can enjoy a relaxing time with friends and family and celebrate without worries. Happy Holidays, from our family at LA Design + Construction to yours.